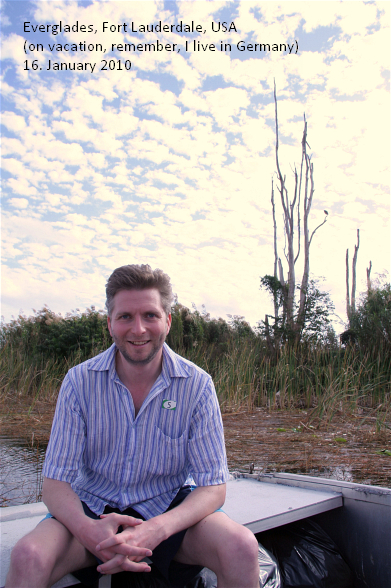 Hi there...that's the one who runs this website...me.. :-)
---
When did I start to collect autographs ?

I started to collect autographs when I was about 12 years old...that was in 1984, but stopped collecting because I wasn't very successful at that time. I still have the autographs from my early autograph collecting days, but decided not to include all of them to my collection as most of them are very bad pre-prints from casts from TV-series like 'Hart To Hart' or 'The Fall Guy' and I never really liked them very much. The only great responses I have from this time are the ones from Ronald Reagan and Doris Day. Then I started again in 1996 with more success than 12 years ago.
---
How do I collect ?

As I almost only collect autographs from motion-picture industry celebrities and as I'm german, and live in Germany, and as most of these celebrities live overseas or at least not in Germany I collect only through the mail.

I don't even buy autographs from dealers, because for me an autograph just means something to me if it comes as a reaction to the request I sent to the celebrity.

If I want an autograph from a celebrity, I write a letter to this person, expressing my admiration for the work, this person does, mention what movies that person has been part of (as an actor/actress, director, screenwriter, cinematographer...) I like most, and why, and finally I ask politely for an autograph. Sometimes I even ask questions like I did when I wrote to Billy Wilder, because if by chance the person really reads the letter, and not only a secretary or somebody who just puts pre-prints or already signed photos in the envelopes, this person might answer it.

Doesn't happen very often, but it happens...I also got a great response from George Kennedy when I asked him, what his favourite movie is, and if there is somebody he would call his favourite actor/actress, and the cool thing about this response is, that I know from other collectors, who wrote to the same adress, that they just received a pre-print, so sometimes it's just luck, or he especially liked my letter, or just had enough time to sign himself and answer fan mail...I don't know, so when I write my letters I always keep in mind that the person I'm writing to might really read this letter.
---
Why do I collect ?

I already mentioned that I'm german, and live in Germany so most of the celebrities I like, live overseas or at least far away. So I only see these people on TV or in movies, and even if I rationally of course know they do, in some way I never felt, these people really exist and have a life like everybody else. O.k., most of them make much more money than most of us will ever have in our entire lifes, but after all, every single one of these celebs are just human beings like everybody else, they have to brush their teeth every morning - or at least should ;-) - no matter how many million bucks they make, and by having something, they held in their hands and signed brings them in a way closer to me...as human beings. As human beings with a talent, I admire...let it be acting, directing, screenwriting, whatever - so it's not a personality cult thing for me.

That might sound like I would be disappointed if I get a pre-print, but I'm not. I admit I like originals for the reasons I've written above of course more than pre-prints, but one should never forget that many of these celebs get tons of fan mail, are very busy and just don't have the time to sign photographs.

Natasha Henstridge for instance sent out pre-prints, but had time to sign herself, when I wrote her, so I received a pre-printed autograph, that she additionally signed herself. Jack Lemmon also was a good through the mail signer, but stopped signing for a reason, but you at least got this typed letter with an of course pre-printed signature - I got it when I wanted another autograph from him, because I hoped he would send another photo than the one I received in 1996.

So a pre-print is always better than nothing, and in most cases the pre-printed photos are at least really great.
---
BACK TO MY HOMEPAGE